Watch a Tasty Sneak Peek of Pepsi's Super Bowl 2019 Commercial
Watch a Tasty Sneak Peek of Pepsi's Super Bowl 2019 Commercial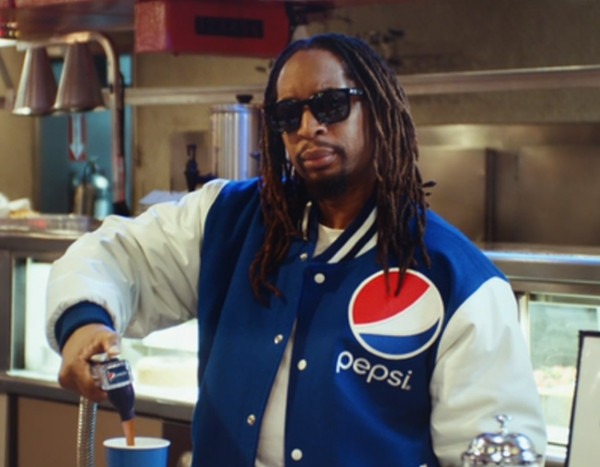 Mmmm, it's the sweet taste of brand-new Super Bowl commercials.
As the countdown continues for the biggest football game of the year, excitement is building for all the companies who will pull out all the tricks in order to make sure their game day ads go viral.
One of the first companies to step up to the plate and tease their commercials is none other than Pepsi.
In an exclusive teaser clip obtained by E! News, rapper Lil Jon is seen at a classic diner wearing a Pepsi letterman's jacket.
As for what he's serving, you better believe it's a nice cold cup of Pepsi.
Until then, sports and pop culture fans alike are looking forward to the big game that will feature plenty of stars on and off the field.
Gladys Knight will help kick things off by performing the National Anthem at Mercedes-Benz Stadium in Atlanta.
"I am here today and on Sunday, Feb. 3 to give the Anthem back its voice," the singer shared in a statement to E! News. "I pray that this National Anthem will bring us all together in a way never before witnessed and we can move forward and untangle these truths which mean so much to all of us."
As for the Pepsi halftime show, Maroon 5 is set to headline with special guests Travis Scott and Big Boi.
Ever since releasing their first studio album Songs About Jane in 2002, the band has celebrated countless hits. Some songs fans are hoping to hear include "Moves Like Jagger," "What Lovers Do" and "Girls Like You."
Everyone can watch the Super Bowl February 3 at 6:30 p.m. ET on CBS.
Published at Fri, 18 Jan 2019 23:30:00 +0000