See The Dreamy New Photos From The 2019 Pirelli Calendar
The 2019 Pirelli calendar has us lost in a beautiful dream.
Scottish photographer Albert Watson shot this year's edition, titled "Dreaming," this April in Miami and New York. It stars fashion designer Alexander Wang, models Gigi Hadid and Laetitia Casta, actress Julia Garner and ballet dancers Misty Copeland, Sergei Polunin and Calvin Royal III.
"When I approached this project, I wanted to do it in a way that was different from other photographers, and I wondered what the best way would be," Watson said in a press release.
He added that he wanted to create images of "beautiful quality" that were more than just portraits. To do so, he gave the subjects individual characters to play.
"I wanted it to look like a film still," he said. "I wanted people looking at the calendar to see that my aim was photography in its purest form exploring the women I was photographing and creating a situation that would convey a positive vision of women today."
The images are meant to tell "a photographic tale of the aspirations of four women and their determination to achieve their goals, each one pursuing her own dreams and passions."
Check out a selection of the stunning images ― some of which are NSFW ― below: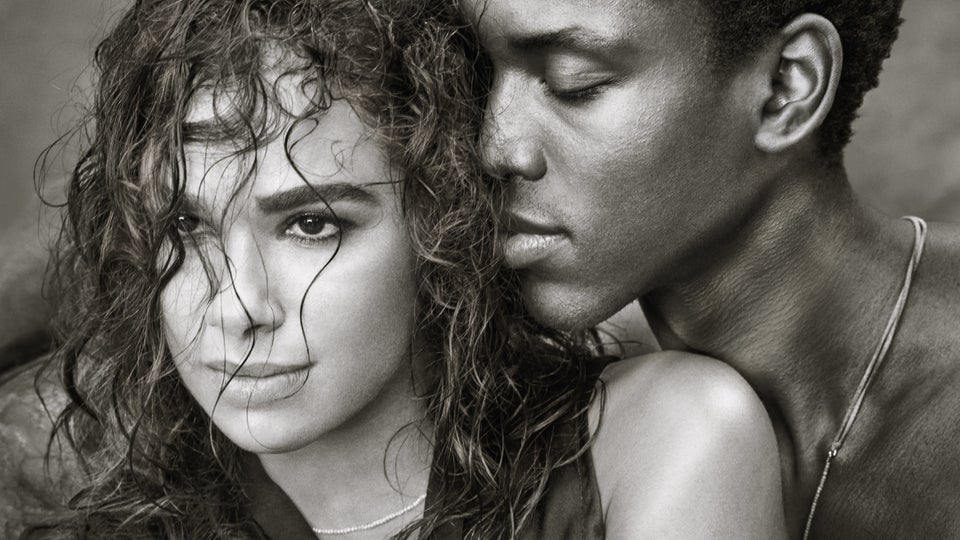 HuffPost
Ballet dancers Misty Copeland and Calvin Royal III.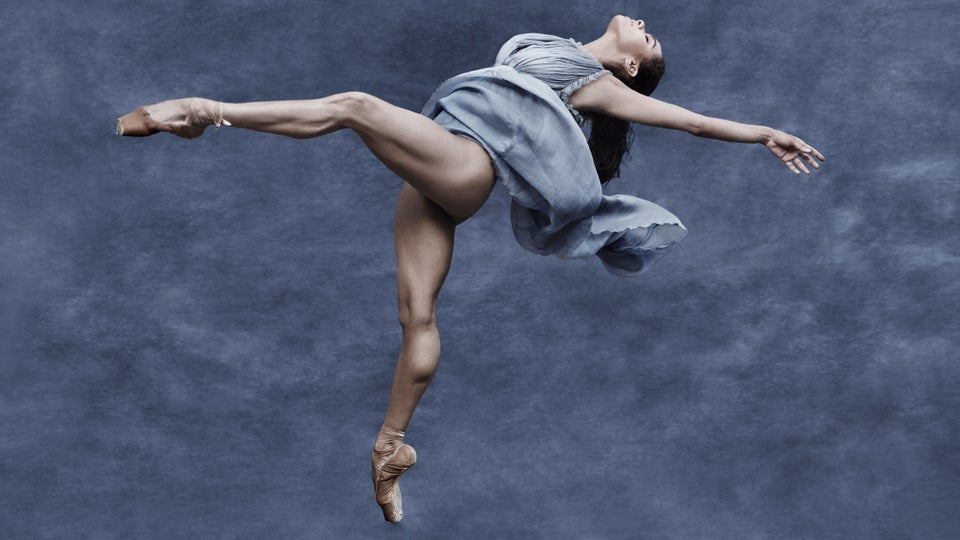 HuffPost
"Copeland's character earns her living by dancing in a club, but at the same time she has also put up a little stage in her garden, where she practices dancing in order to become a star, sometimes with her boyfriend, played by Calvin Royal III," Watson said in a press release.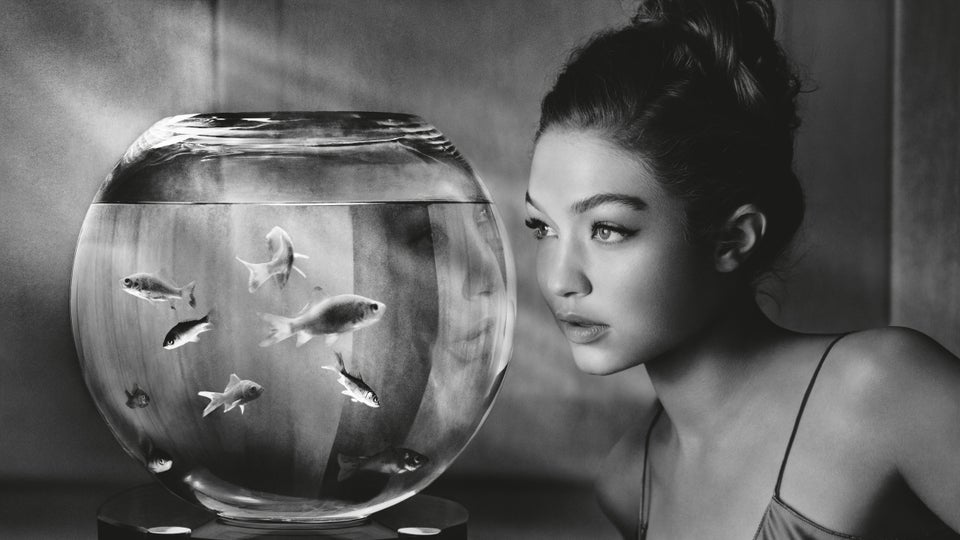 HuffPost
Model Gigi Hadid plays a woman who has recently separated from her partner and lives alone in a glass tower.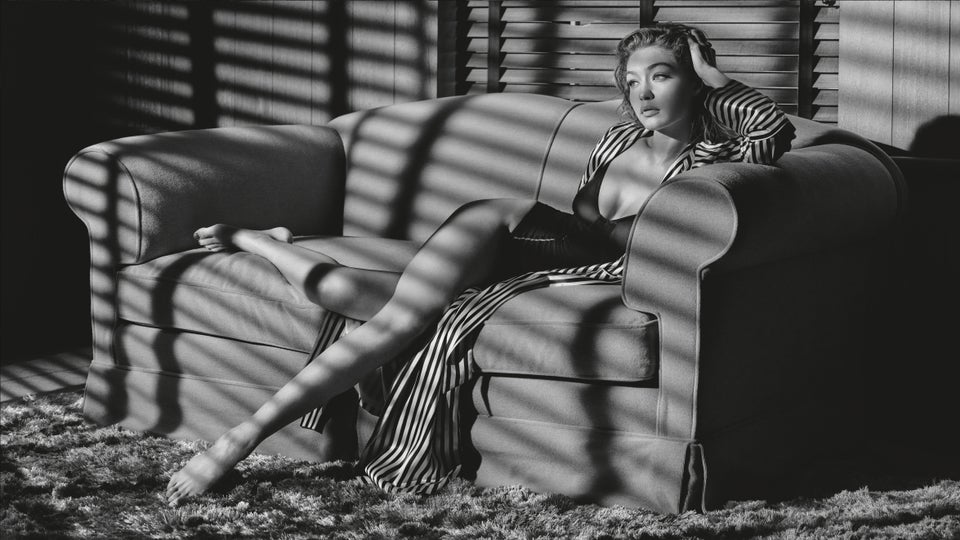 HuffPost
"With Hadid's character, I wanted to convey the sense of a woman thinking about her future, but also showing her in a situation of loneliness," Watson said. "We see her thinking about where she is going to go in life, what she will be doing tomorrow. I wanted it to be much more minimalistic than the other women and settings I photographed."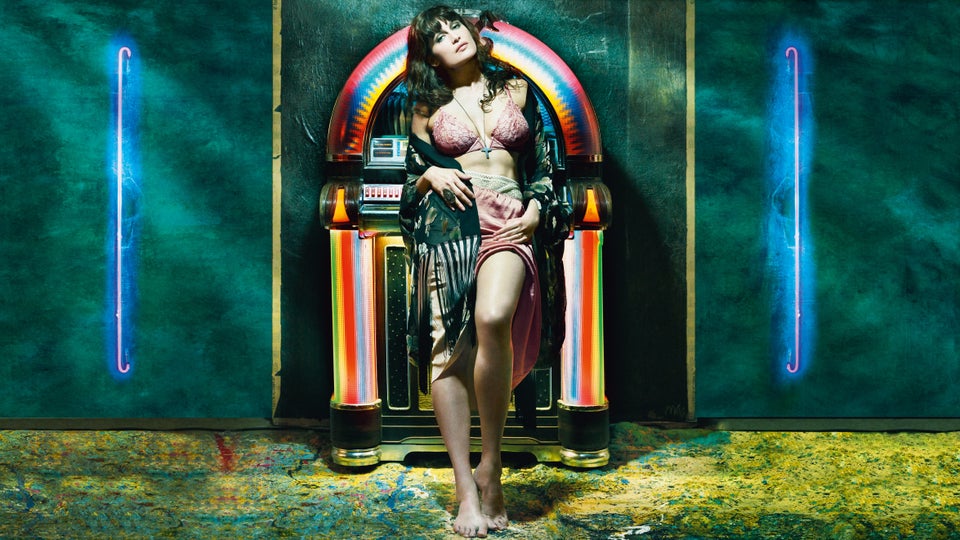 HuffPost
Laetitia Casta plays the part of a painter who lives in a studio apartment with her partner, played by ballet dancer Sergei Polunin.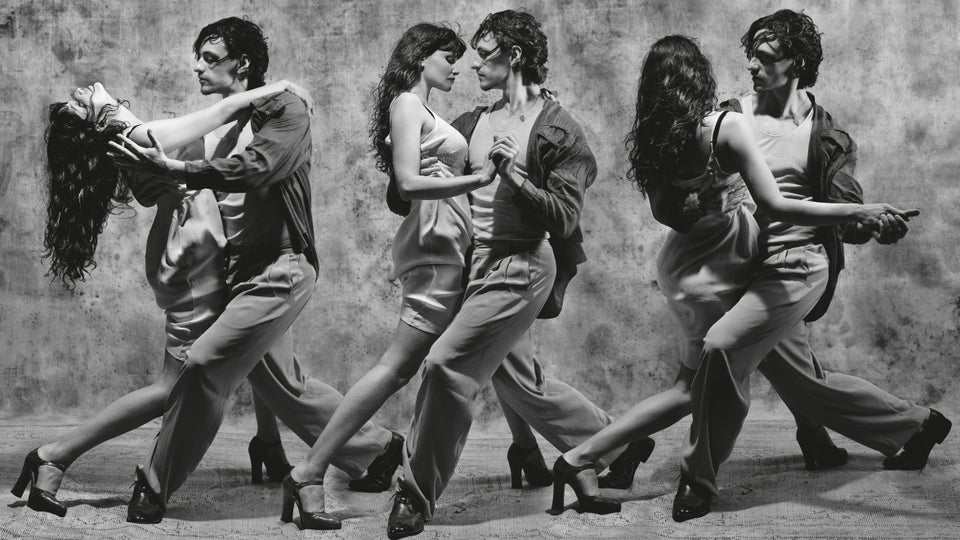 HuffPost
Casta and Polunin.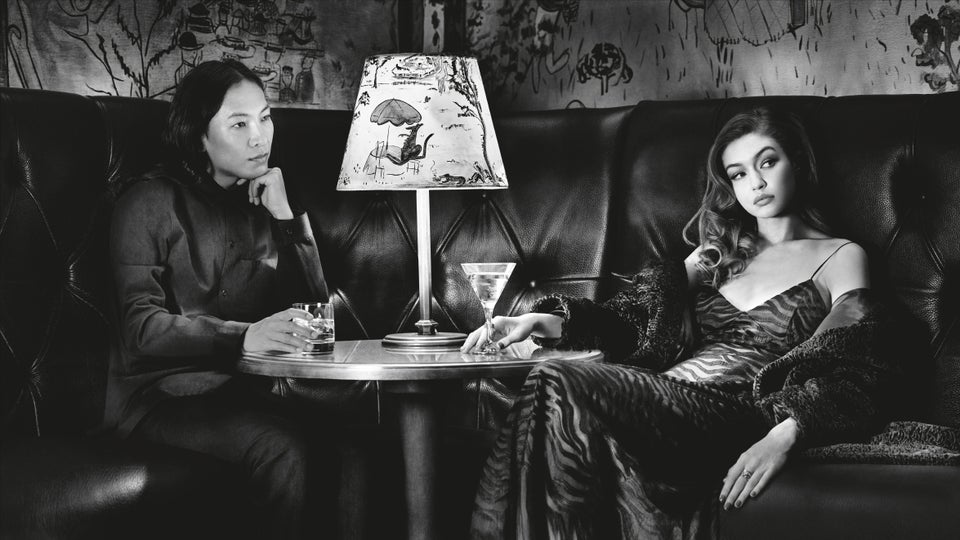 HuffPost
Fashion designer Alexander Wang and Hadid.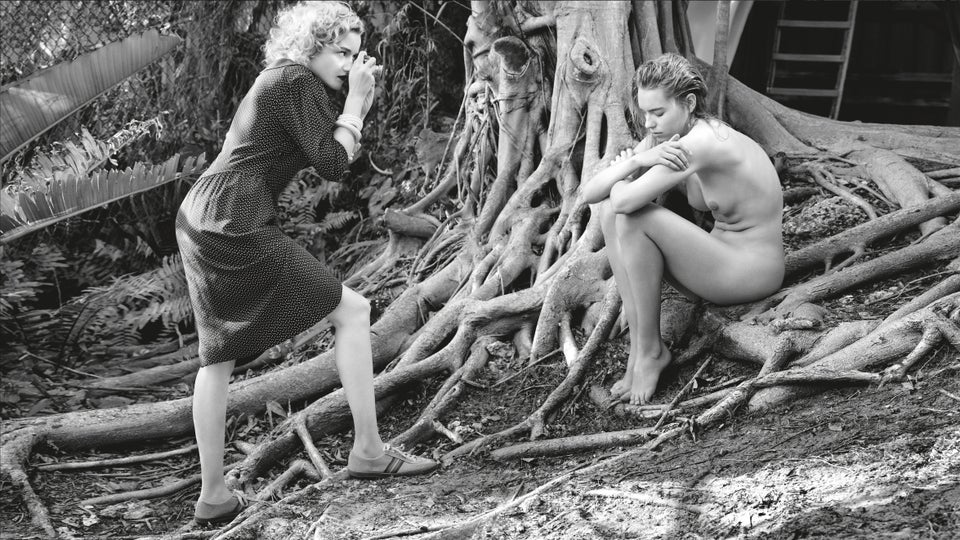 HuffPost
"Ozark" actress Julia Garner (left) plays the part of a young botanical photographer in this year's calendar. In this image, she snaps a picture of model Astrid Eika.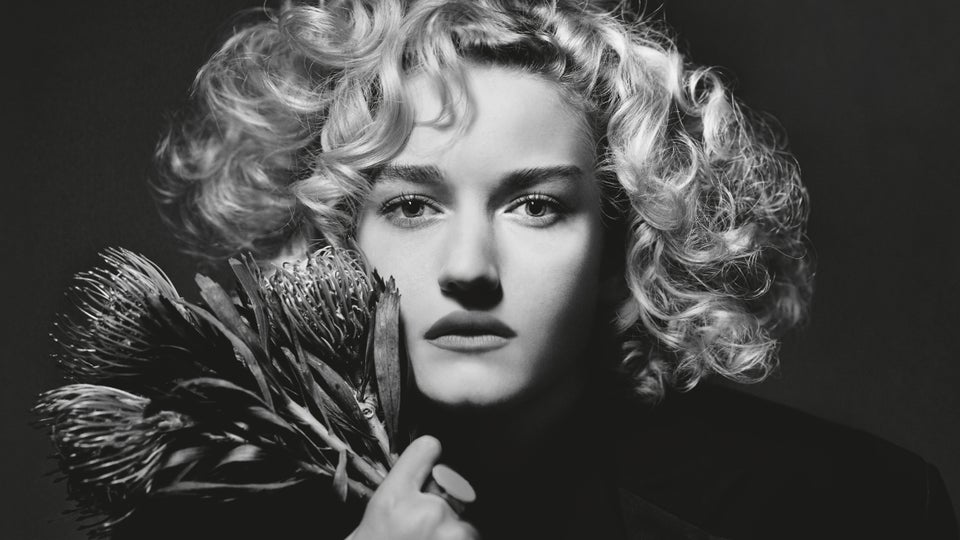 HuffPost
Garner.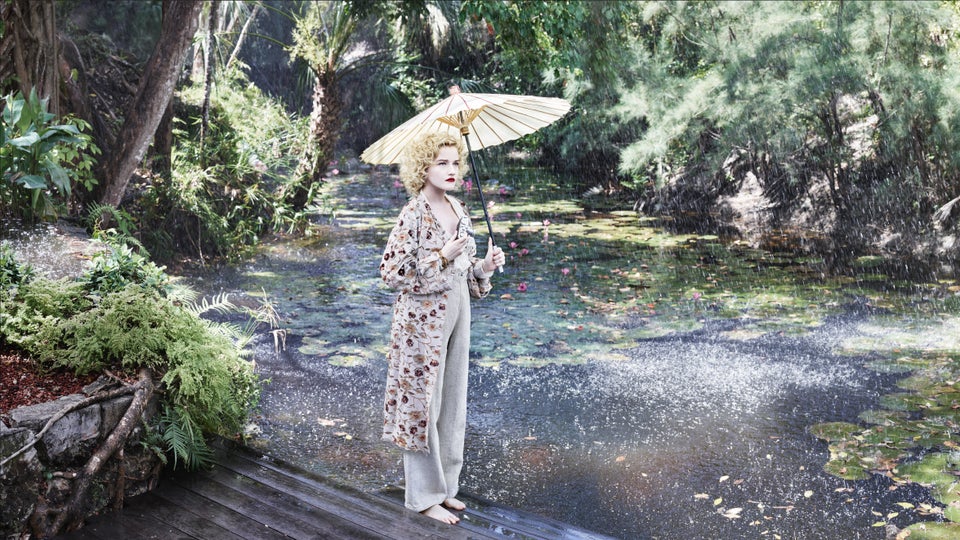 HuffPost
Garner.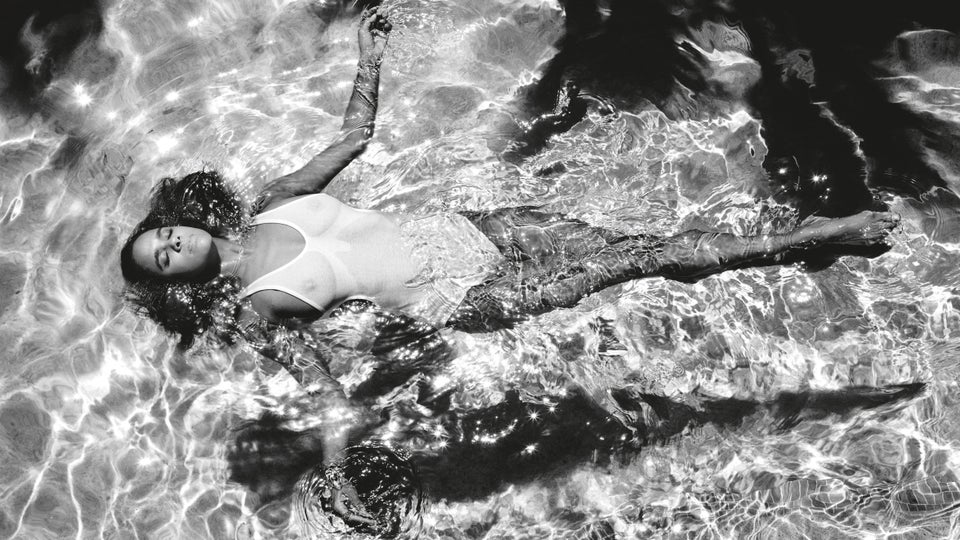 HuffPost
Copeland.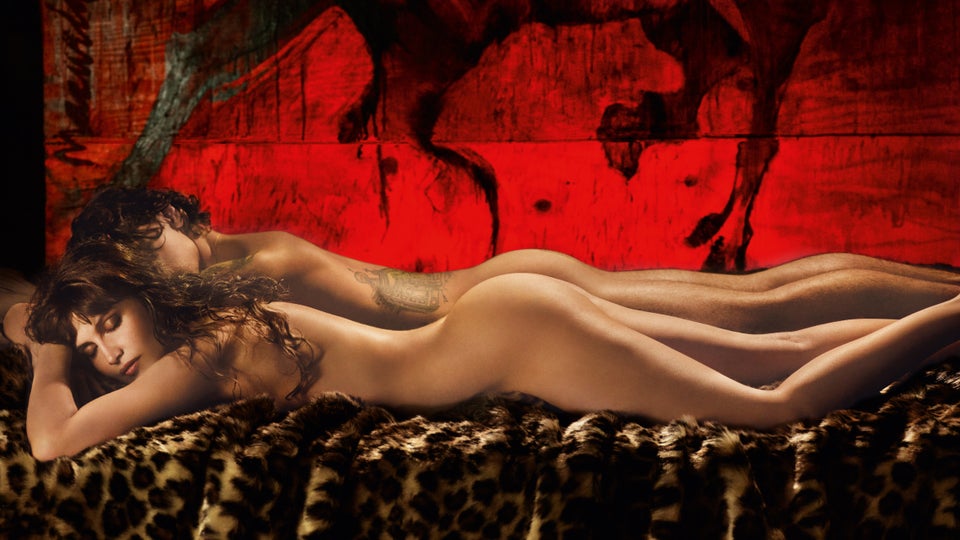 HuffPost
Casta and Polunin.
Published at Wed, 05 Dec 2018 17:46:51 +0000