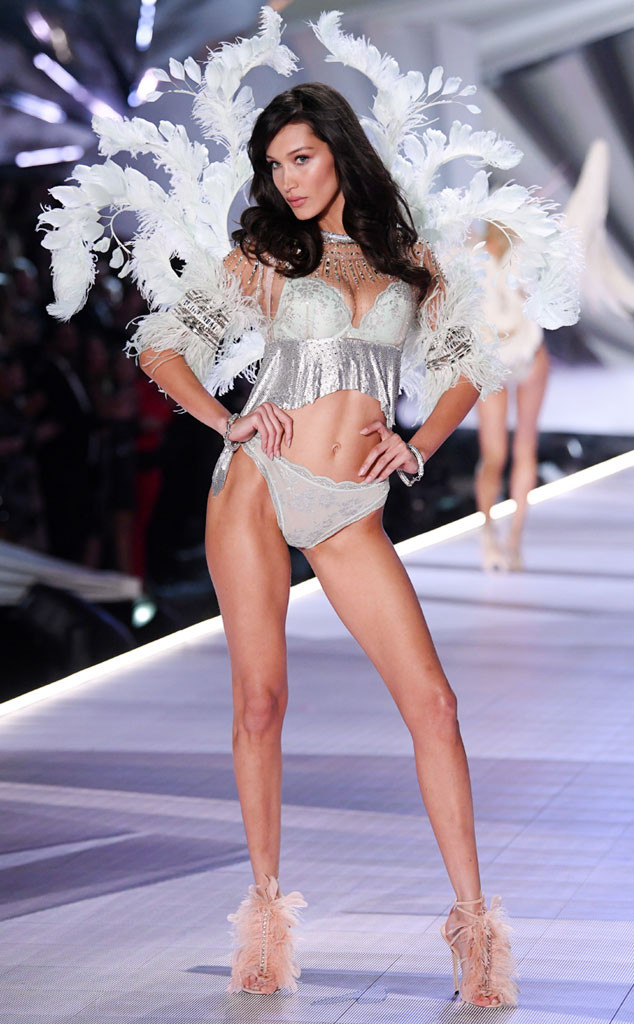 David Fisher/Shutterstock
Love and cheer was the name of the game at the 2018 Victoria's Secret Fashion Show.
On Thursday night, models like Gigi Hadid, Adriana Lima, Behati Prinsloo and a bunch more strut their stuff down the runway to showcase Victoria's Secret's latest lingerie. While the models were the center of attention, performers Halsey Bebe Rexha, Rita Ora, The Struts and others provided the beats for the girls to walk to at the A-list event.
And, of course, Hollywood's biggest stars came out to see the grand spectacle Victoria's Secret planned. From Dylan Sprouse to Whitney Port, there were plenty of socialites dying to see the works of art that the designer's had in store.
What fans didn't see, however, were the candid moments these stars shared in their front-row seats. Like the row filled with doting husbands and boyfriends and the roaring applause certain models were welcomed to when they walked onto the stage.
To find out about all the behind-the-scenes moments, continue reading below!